Fourth of July is right around the corner – is your house ready? I picked up a few items from Hobby Lobby last week and have been hunting down a few more items for our house. As often happens, Amazon is one of the first places I go! I found a ton of cute finds that I'm excited to share with everyone. Obviously, there are a ton more finds on Amazon but these tend to be the "farmhouse style" that my house has been slowly going towards over the last year or so. Hope you find something you like here, too!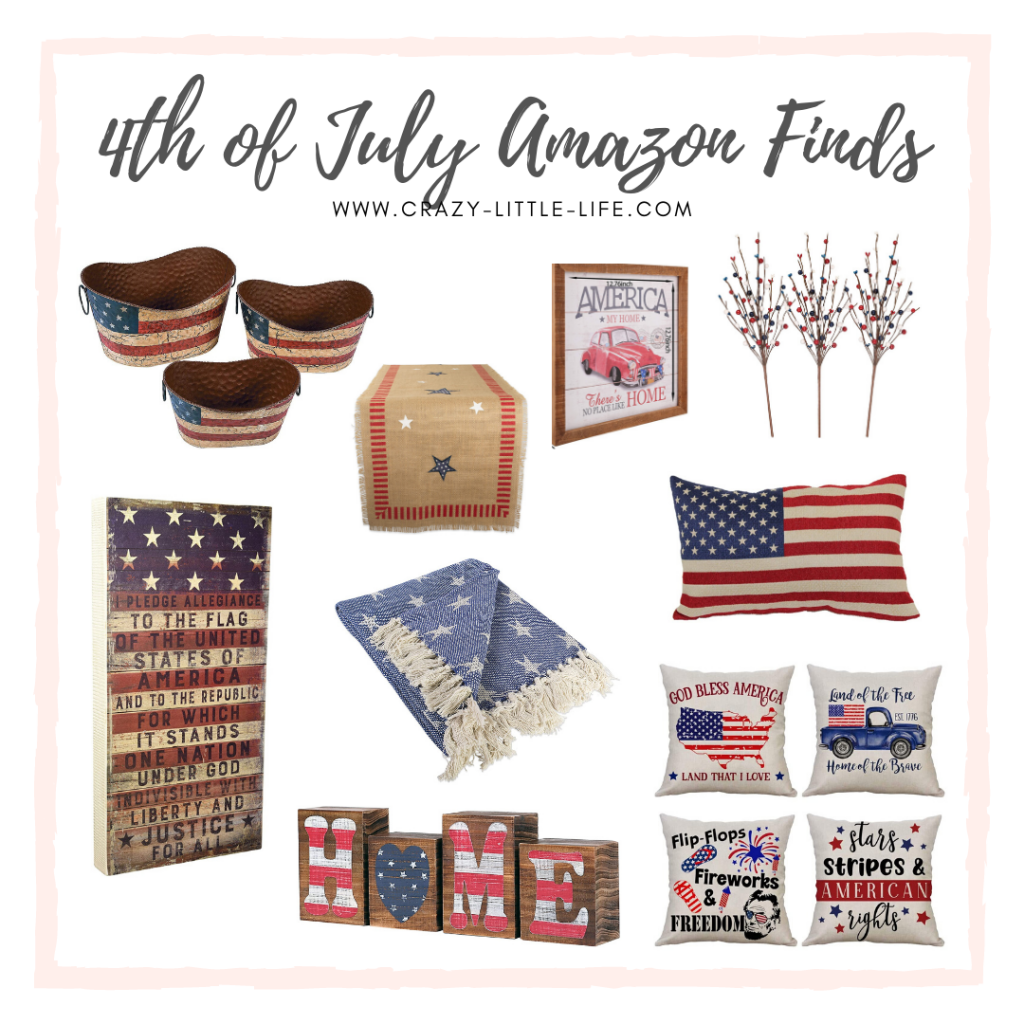 4th of July Amazon Finds:
4 Pack American Flag Pillowcase ($17.99)
OMG. Can I say how much I love these pillows? Also, these pillows come in a variety of designs for EVERY season and multiple holidays.
Cute, simple and you can't beat the price!
Patriotic Rustic Wooden Home Letter Blocks ($29.99)
I can totally picture this on a mantle or bookshelf. It's also a decorative piece that I think you could leave out all year.
4th of July Wall Decor Sign ($30.99)
Again, I totally picture this on a mantle and it's so cute!
Maybe I'm strange – but I love the feel of woven blankets. Also, I love that this blanket is in nautical blue to give it a more vintage feel.
4th of July Independence Day Berry Stems ($9.99)
These stems would be amazing in a mason jar, vase, etc!
American Flag Toss Pillow ($14.99)
Simple, cute and the colors aren't too vibrant which give it the same vintage feel as the blanket.
Americana Flag Decorative Pails ($38.49)
This would be great decor for an outdoor patio or front entrance!
Pledge to The Flag Patriotic Sign ($34.99)
Alright, I love this one for more than just 4th of July. PS – I am thinking this might be a Father's Day gift for my husband!
---
This post contains affiliate links. If you purchase through those links I may earn a small commission – but it wont' cost you an extra penny!