After being (somewhat) isolated at home over the last few months, it has felt incredible to take our trailer out on a trip this week! We've spent the last several days in Temecula at Vail Lake KOA and have thoroughly enjoyed the experience.
If you're looking for your camping trip, check out the review below to determine if Vail Lake KOA is the place for you!
The Price – ★★★★★
RV's – $55-$85 a night
Tents – $55 a night
You can't beat the price at Vail Lake KOA. It's very affordable whether you stay in an RV or a tent. Prices differ based on location and hook-ups which shouldn't be a surprise. We paid $65 a night during this current trip and were in the Oaks.
The WiFi – ★★★★★
It may seem strange that WiFi is high on this review list but it is essential for both my husband and I. My husband is in IT and works remote so we have set him up an office in the bunkhouse of our trailer so that he could work during the days. He is incredibly picky about the internet and he said that it has been great during the entire trip! He has had no issue joining Zoom calls or working remote – which definitely makes it a more comfortable trip for everyone.
The Sites – ★★★★
When staying at Vail Lake KOA, you are definitely getting more of a camping than glamping experience – which is totally fine by us! The sites are spacious and on dirt. There are a variety of loops that you can camp in, some better than others (again based on price). We stayed in the Oaks which was great and it had a lot of shade. Personally, I would really like to check out Ricon or the Lower Chardonnay loops in the future. They are gorgeous spots that circle around a large grass area that would be amazing for families!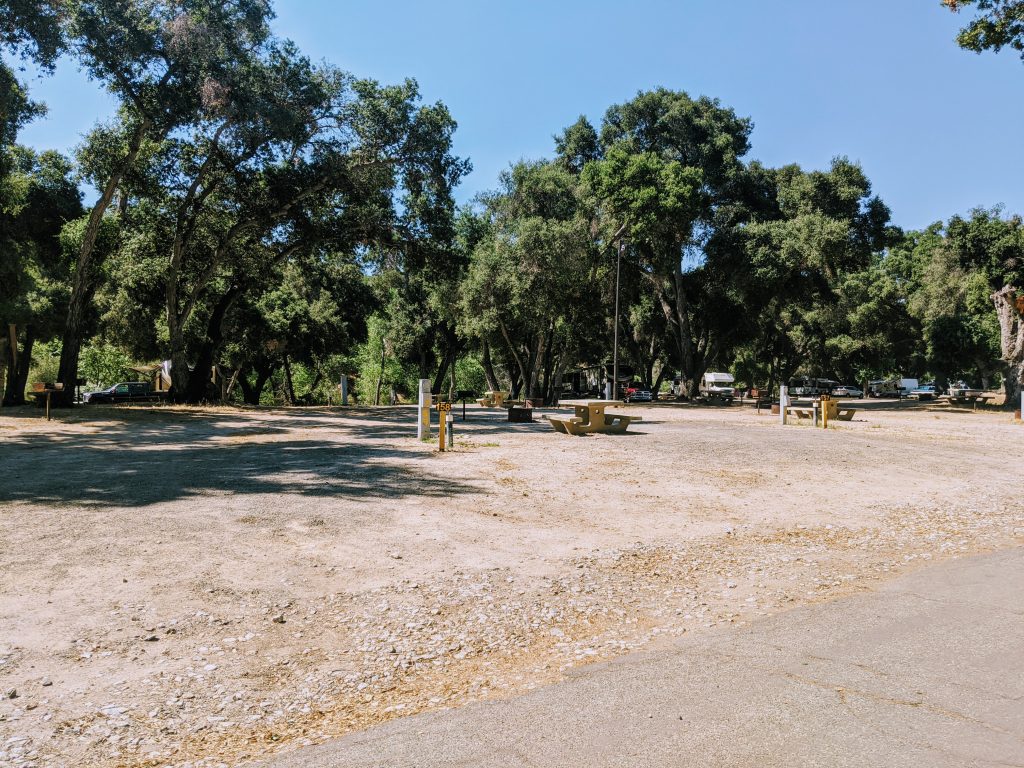 The Amenities
– ★★★★★
Vail Lake KOA truly has it all – we could pretty much stay here the entire time and keep busy!
Here's a quick list of the amenities offered:
WiFi
Restroom/Showers
Laundry
Three pools
Snack Bar
Mini Golf
Tetherball
Restaurant/Bar
Dog Park
Pickleball Court
Access to Lake
Mountain Biking Trails
Unfortunately, some of these amenities were closed due to COVID – but we totally understood.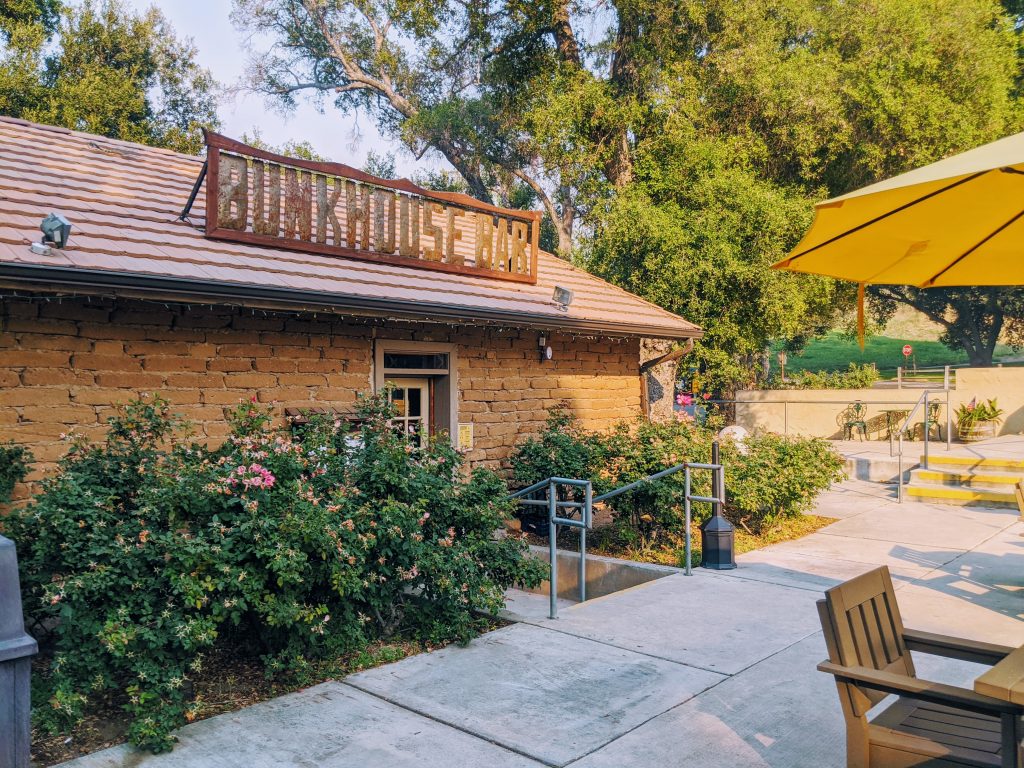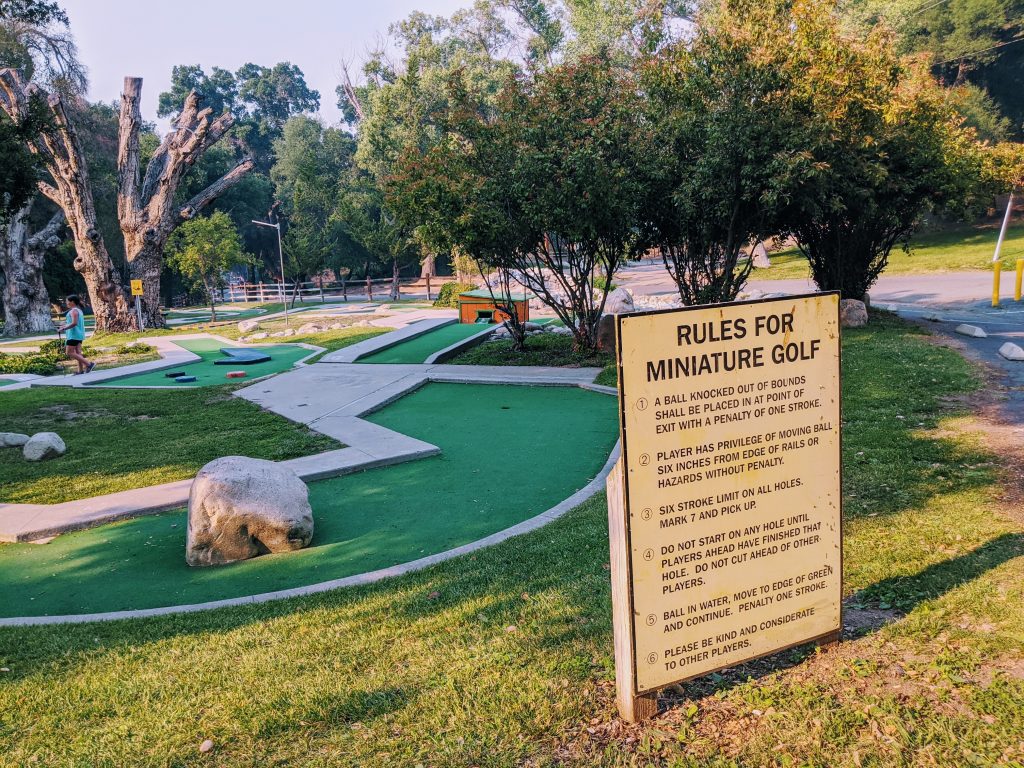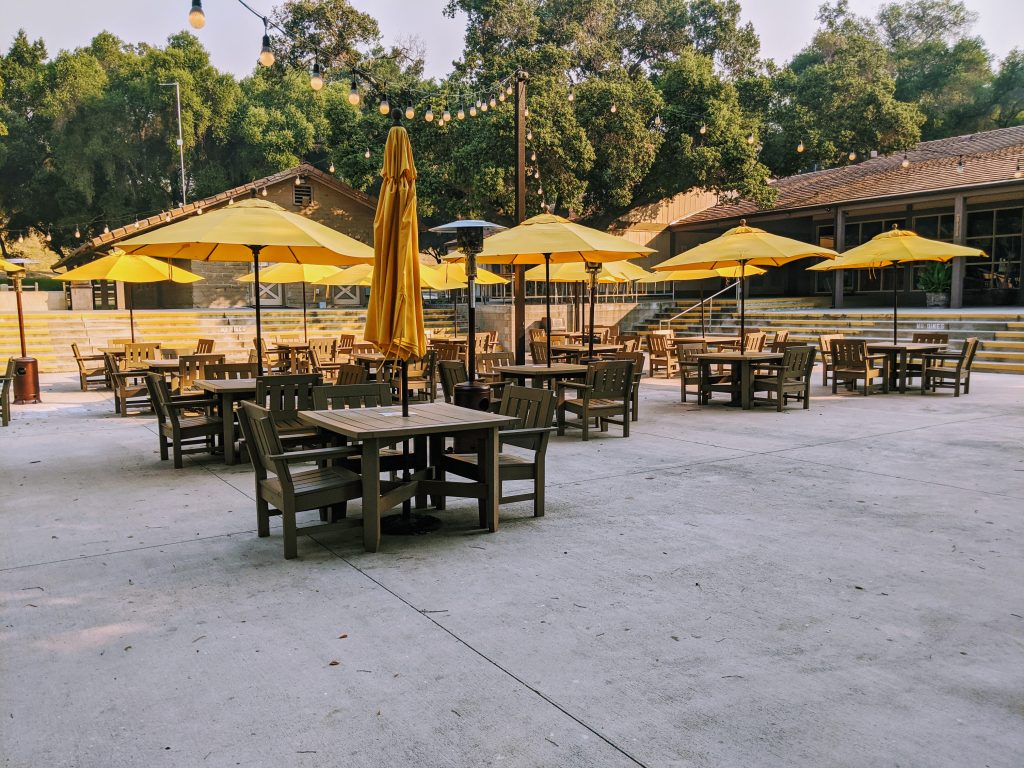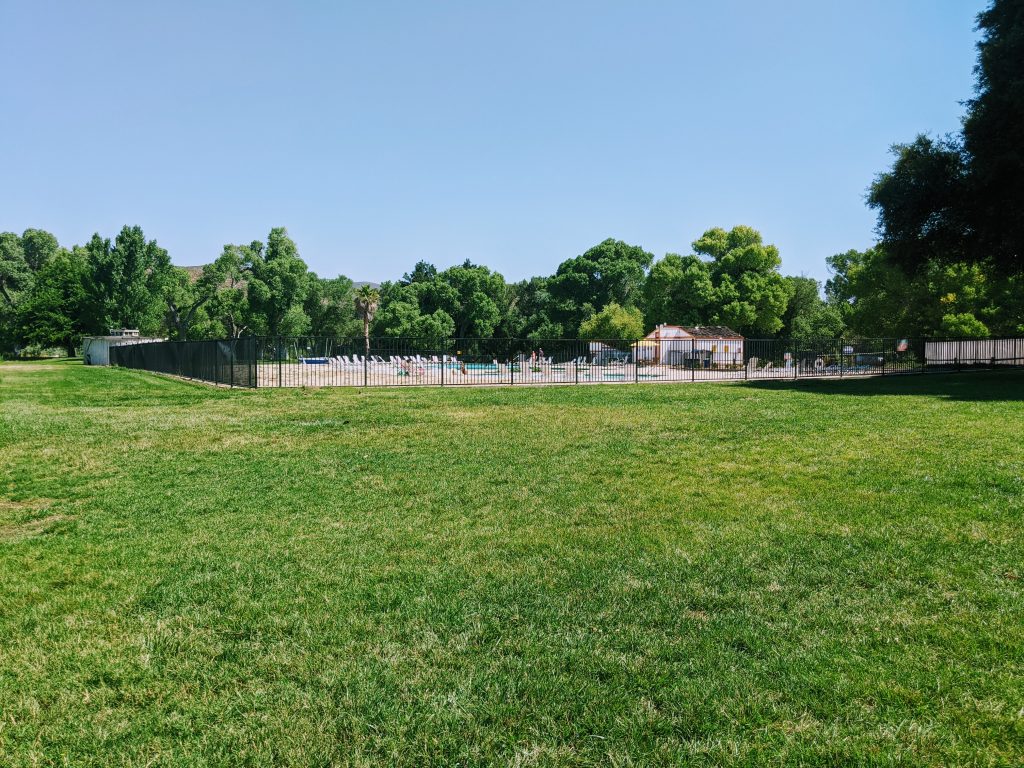 Location – ★★★★★
Temecula is such a fun, trendy little town. There are wineries, hiking, shopping and much more. In addition to this, Temecula is only about an hour from San Diego, Oceanside and other Southern California favorite locations.
Customer Service – ★★★★★
Every single employee that we came across was friendly and helpful. They were helpful at check-in and even offered to put a "hold" on a couple of nights because we were thinking of staying longer.
Will We Come Back?
Heck yes! With this location only being about an hour and half from where we live, it will probably become one of our go-to places if we are seeking a quick getaway.