One of my favorite parts of our new house has been our breakfast nook. It is an adorable space with a ton of light and a great view of the backyard and golf course. When we first moved in, we acquired a round glass table that fit into this area. However, glass tables are a mess with little ones. Constant fingerprints and a wobbly surface do not make a great pair with a 2-year-old! Not only this, I wasn't super excited about the table and chairs that we had acquired looked in this space. I tried to decorate it the best I could but it never became exactly what I wanted.
Here's a look at what it looked like before: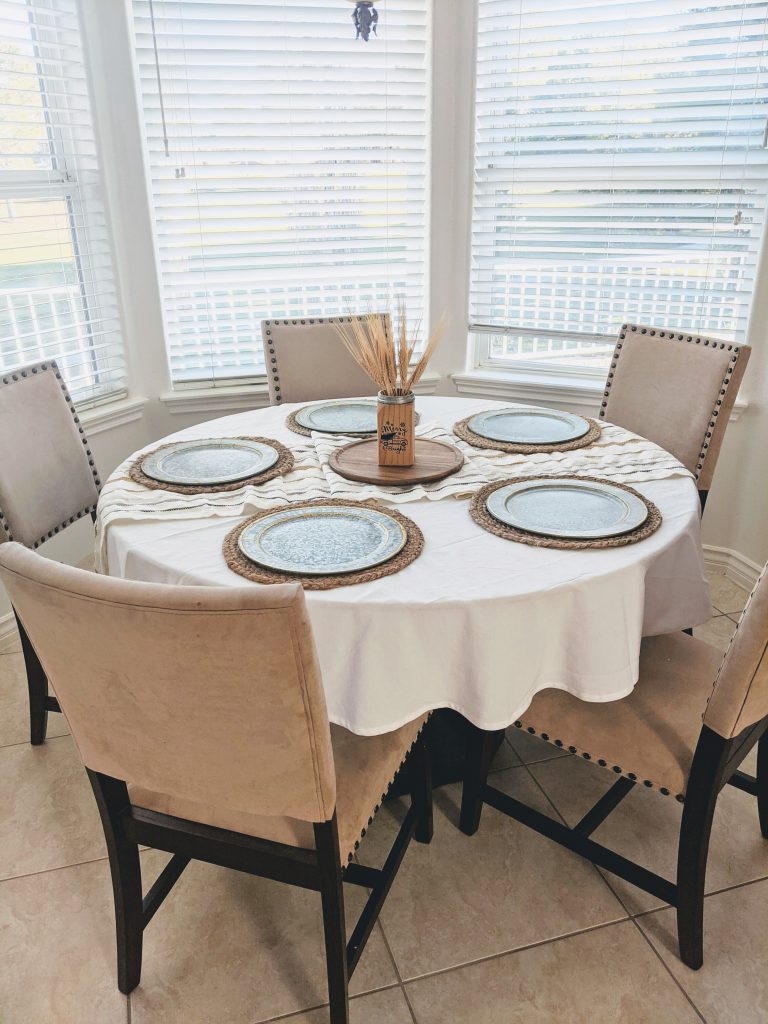 As you can see, I tried to cover the glass with a tablecloth to keep it clean but then it looked a little messy to me. The table was also fairly large and it was hard to get to the chairs near the windows. I was also not loving the five chair set-up because 1.) I wanted at least one more seat at the table and 2.) I like even numbers. 🙂
So, I decided to give away the table and chairs on Facebook Marketplace and start from scratch!
First, I purchased an old table on Facebook Marketplace for $55 and refinished the top and painted the bottom. If you haven't checked out Facebook Marketplace before, I highly suggest it! We have been able to buy and sell many items on here and have always had a great experience. There are also so many great pieces of old furniture just waiting to be restored!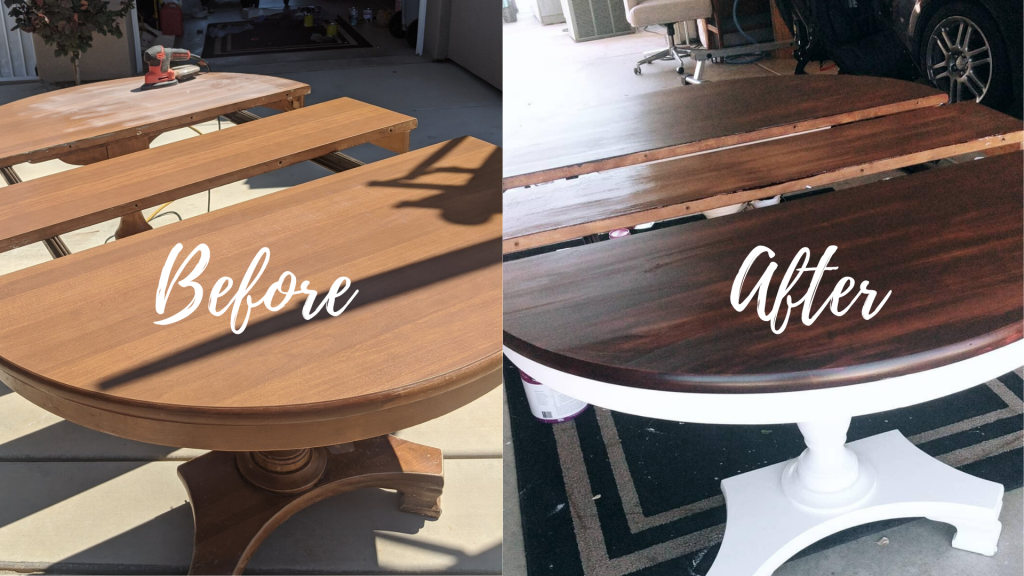 After I finished the table, I purchased a variety of decor for the table and wall. Most of the items I purchased came from Amazon and Target (which I will link below) but the repurposed window shutter came from a local antique store.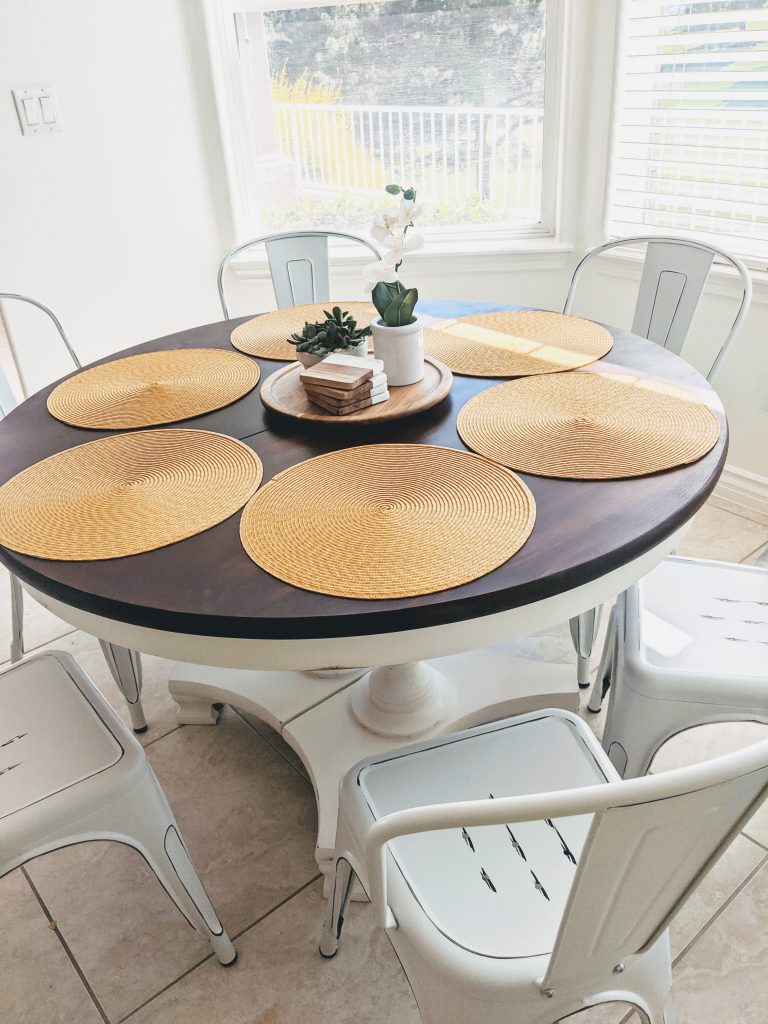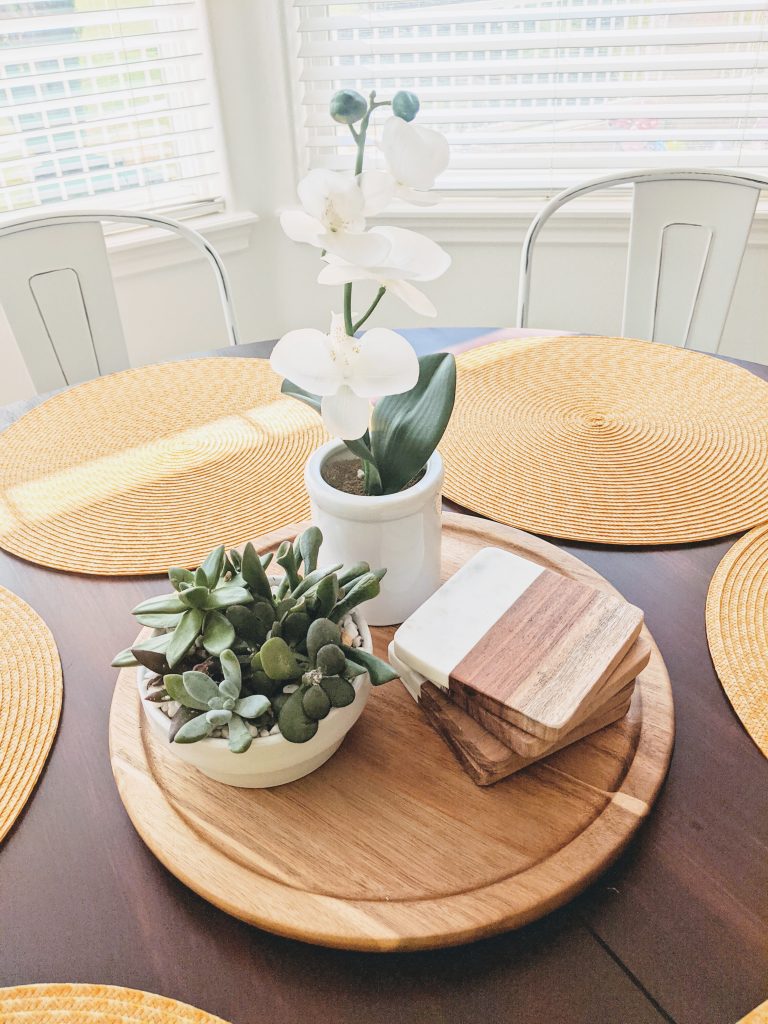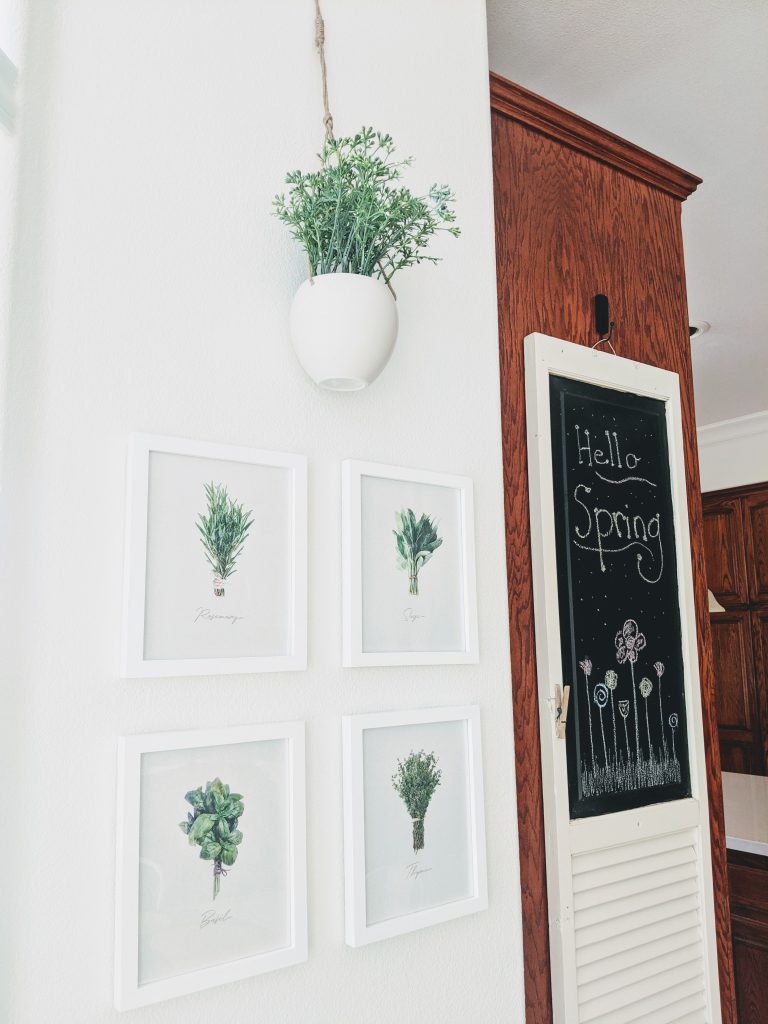 I absolutely love how this space ended up and, honestly, it cost me less than $300 for everything! A lot of the decor items are still for sale at Target and Amazon which will be linked below.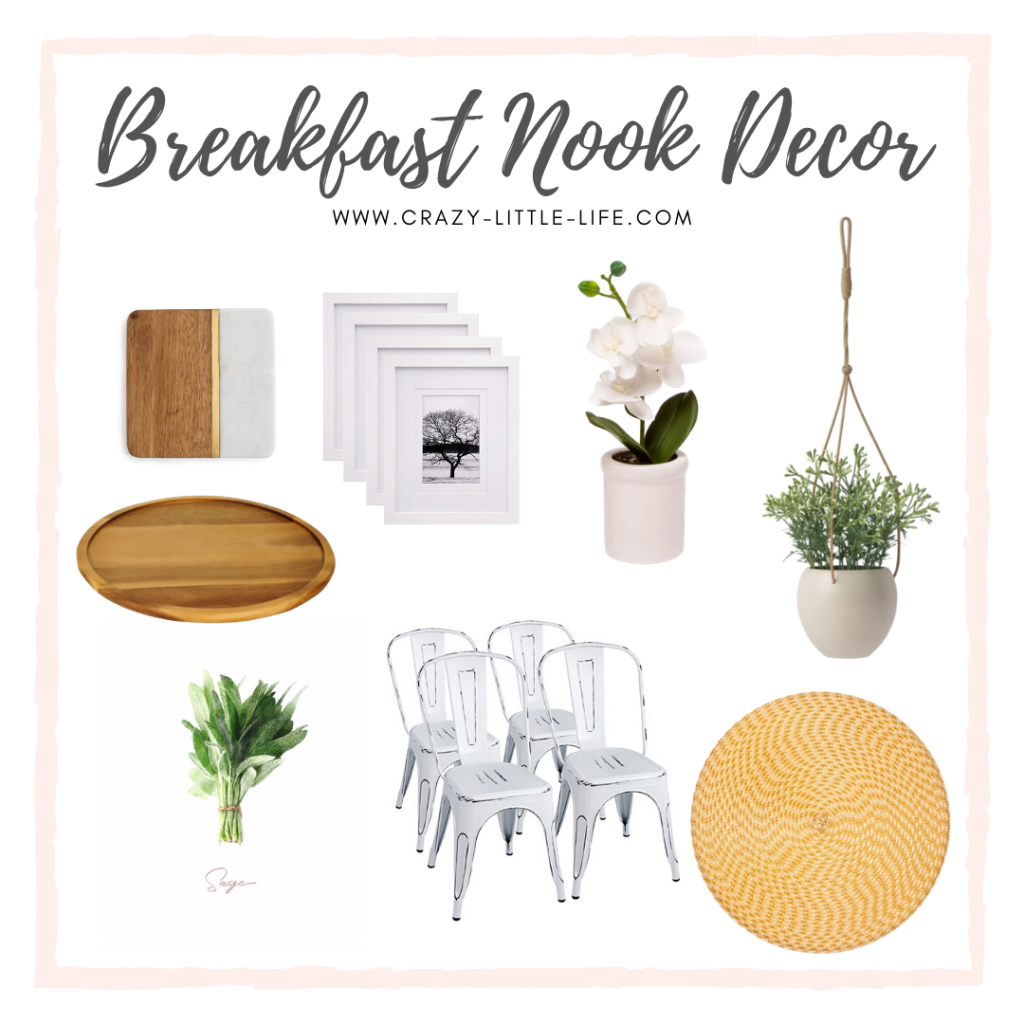 Breakfast Nook Decor Items:
4pk Marble & Acacia Wood Coasters ($11.99) – Target
12.5″ x 4.5″ Artificial Orchid in Ceramic Pot White ($10) – Target
Wooden Lazy Susan ($11.99) – Target
Yellow Kitchen Textile Placemat ($2.49) – Target
Ceramic Base Wall Mount Hanging Planter ($14.99) – Target
Kitchen Herb Printables (FREE) – Kitchen Kabinet Kings
Egofine 8×10 Picture Frames 4 PCS ($30.99) – Amazon
Furmax Metal Dining Chairs Set of 4 (Distressed White) ($104.99) – Amazon
As mentioned before, the repurposed shutter is not listed since it was purchased at a local antique store. The only other item I couldn't find was the succulent that I purchased from Home Depot that appears to be no longer on sale. However, any small succulent would work in this space!
I hope you find these items helpful and feel free to share in the comments if you purchased any of them and/or your thoughts!
---
This post contains affiliate links. If you purchase through those links I may earn a small commission – but it wont' cost you an extra penny!