Does anyone else have the messiest spice drawer on the planet? That used to be me!
For many years, I used a spice drawer, in addition to a spice rack we received at our wedding, as our spice rack organization. The spice drawer was always a disaster. The spice rack was easier to organize, however, between spice racks, knives, canisters, and more – your counter can get very cluttered! More importantly, I always felt like I was hunting for the right spice every time I was cooking.
Finally, I came up with an idea to 1.) Organize my spices, 2.) Get rid of the spice drawer and 3.) Create cute decor for my kitchen wall.
Interested? Continue reading to learn how you can create an organized and trendy spice rack for less than $100!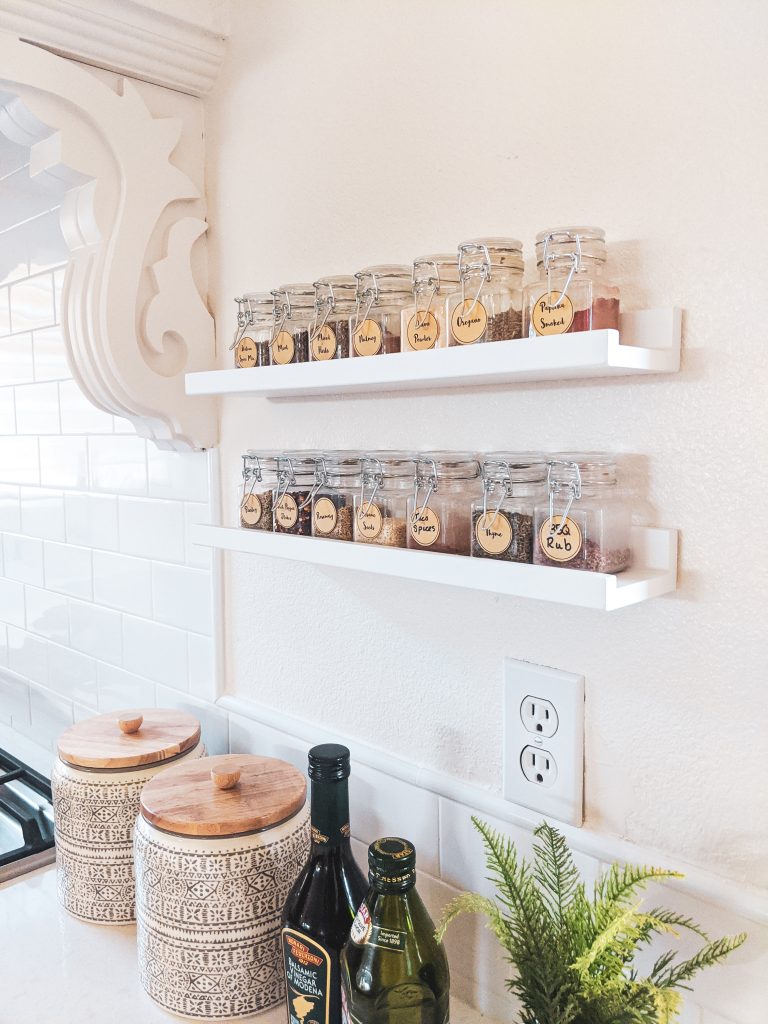 Step #1: Buy and install floating shelves.
I found these adorable floating shelves on Amazon. They are only $45 and comes with a pack of four. I placed two on each side of the stovetop.
I love that the shelves have a front and back lip. It makes it a cleaner look and the jars fit perfectly in them! I wa8 js able to fit about 7-8 jars on each side.
More importantly, they are super easy to install. The spice jars are very light, so we didn't need to worry about finding studs or screwing in drywall mounts.
Step #2: Buy and fill the spice jars.
I absolutely love these jars. They are easy to open and hold a lot more than you would think! They come with 280 spice labels, as well as blank ones to add your own. It also came with a funnel that made it easy for transferring in the spices.
The majority of spices are on the spice shelf. A few didn't make the cut but the ones I regularly use were able to fit on it.
I'm contemplating buying another set of jars and shelves to get the remaining spices on it – but I'm going to wait and see if I really need it!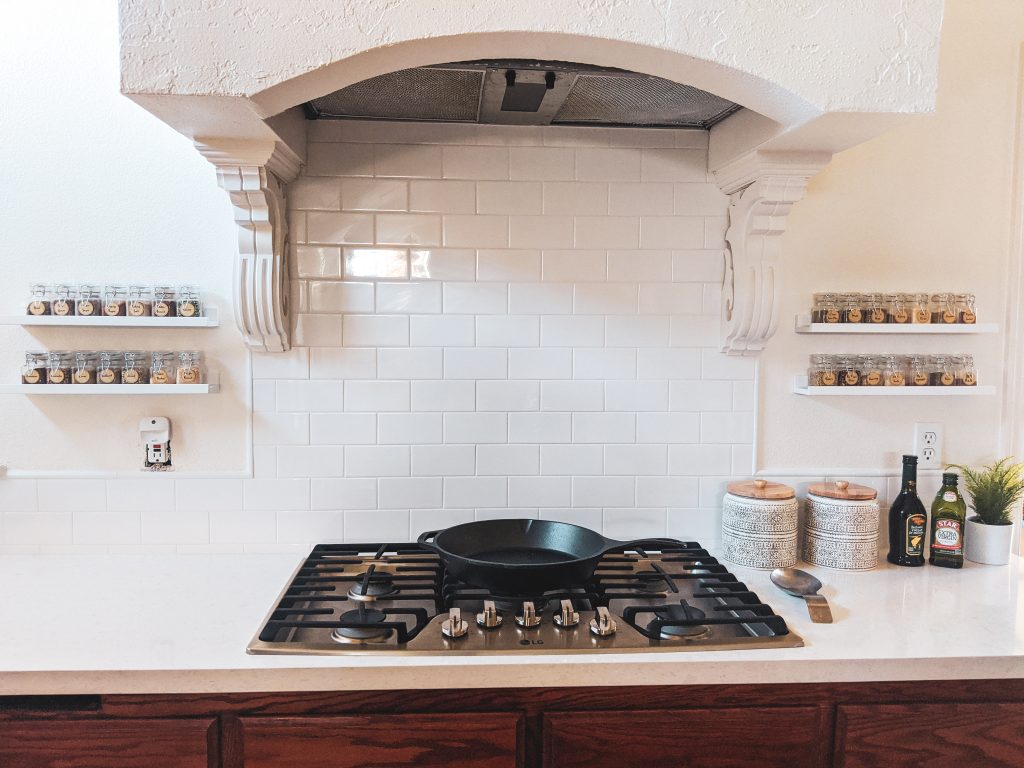 As you can see, it is super simple to get started! Below, I will share a variety of floating shelves and spice jars that may fit your house and your individual style.
Floating Shelves
Spice Jars
I would love to see any variations you may have to this design – so feel free to tag me on Instagram so I can share it out!